St. Anne's PE Uniform Shop ready for orders
St. Anne's have their new PE uniform available to buy and available to collect from school in August. The PE uniform must be worn by all students from 1st to 6th year. Click here to access the shop for orders.
Packs available which include: Half Zip, T-Shirt and Skinny pants or leggings for €70.
Individual items are also available: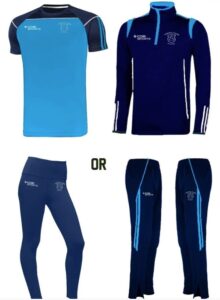 Half Zip – €35
T-Shirt – €25
Skinny Pants – €25
Leggings – €35
Shorts –  €20
The online shop closes Monday 20th June 2022. All orders will be delivered to St. Anne's the second week of August. See https://www.cobisports.com/st-annes-community-school to place an order.