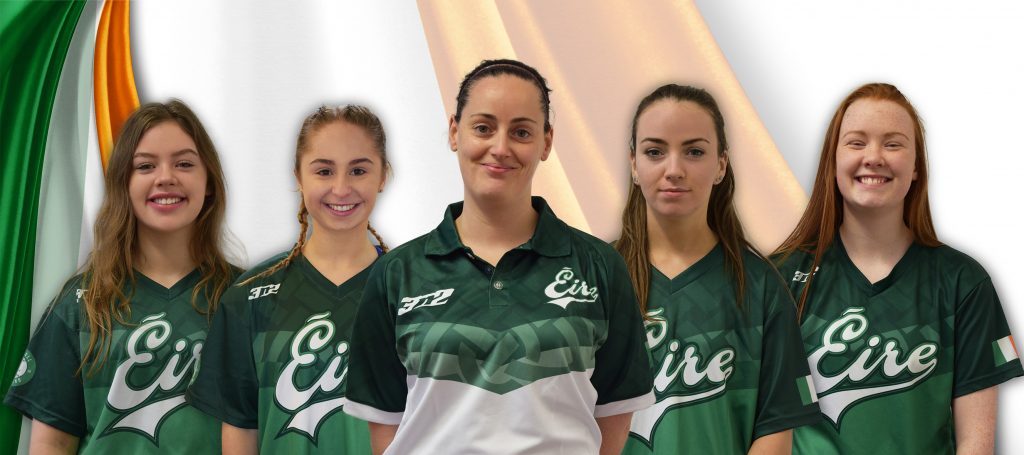 Four students from St. Anne's Community College, Killaloe will put on the Green jersey of Ireland this summer at the World Junior Fastpitch Championships in Clearwater, Florida in July. This will be the first-time Ireland will be represented at the Junior World Championships after a successful trip by the first Irish Senior women's fastpitch team to the World Championships in Vancouver last year.
Maeve Óg O Leary (Ballina), Ellen Lane (Ballina), Eithne Walsh (Ogonnelloe) and Bríd McMahon (Ogonnelloe) will represent Ireland for the first time as they line out on the U19 Junior Fastpitch team in Florida this July.
Fastpitch is a form of softball which is relatively new to Ireland although the co-ed version of Slow-pitch softball has been played since 1989. The game, which is the female equivalent of Baseball, is a game played on a diamond by two teams each with 9 players with both teams having the opportunity to play offence and defence with the team who scores the most runs winning.  Although softball has been a sport in Ireland since 1989, it wasn't until 2014 that women's fastpitch was introduced due to the high level of interest of the female players to compete at a higher level on a women's team. The fastpitch senior team has competed in the European Championships 2015 and the World Championships in Vancouver last year.
The girls were introduced to the sport as part of Transition Year when their teacher, Grace Kearney a member of the Irish Fastpitch Softball team, brought her National Squad coaches to the school to introduce them to the sport. It was during this training day that the students impressed the coaches and were extended an invitation to come to an open training session in Dublin for the national squad programme.
This summer, 26 countries will be represented at the World Championships in Florida and for the first-time Ireland will send a team to compete in the youth softball flagship event.
Similar to other minority and female sports in Ireland, the teams are completely self-funded and rely on fundraising and family to help with the costs. The girls have travelled up to Dublin every second weekend for team training sessions with the rest of the National squad as well as training after school two days a week.
With only 94 days to go before the tournament, we hope that everyone gets behind the four students as they chase their dream of playing for Ireland in this major International tournament. If anyone would like to support the girls and the Irish team they can sign up to the Grand slam supporters club at http://www.softball.ie/supporters-club/ with 12 month memberships packages starting at €25.