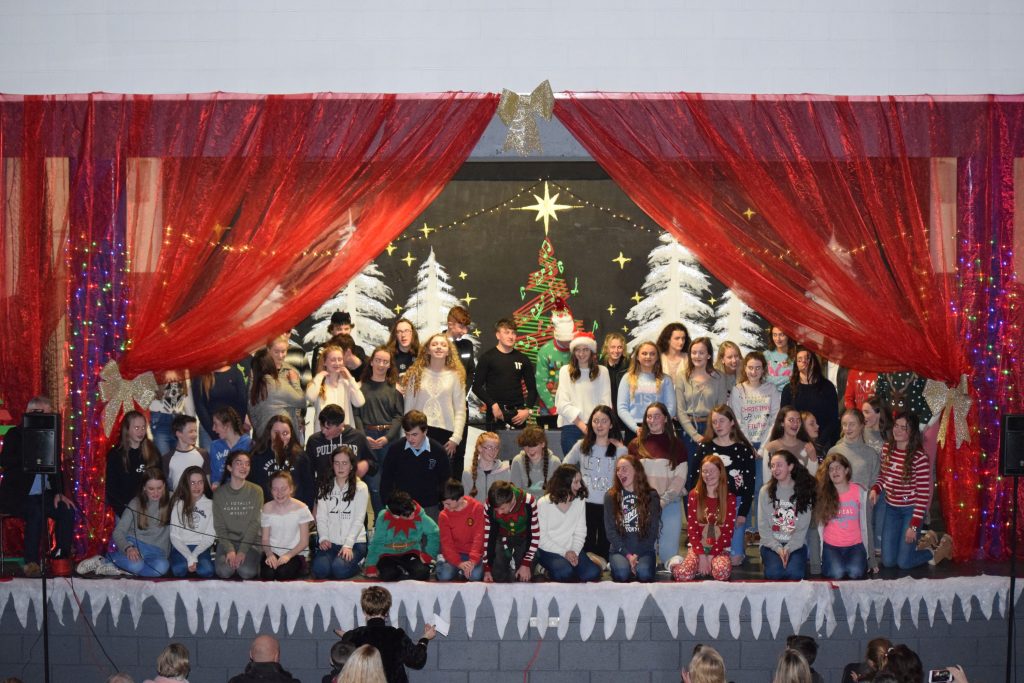 It's that time of year again. Tonight saw the return of the Christmas Concert and it did not disappoint. The music classes from 1st year to Leaving cert all performed medleys of music they are learning in class. We were also treated to some fantastic performances by last years talent show winner, Eoghan Power, a Riverdance performance by Katelyn and Calum, the traditional music group performed a medley of tunes as well as performances from many other wonderfully talented students. Both the students, teachers and parents who attended were very impressed by the amount of talent on display.
Thanks to Ms. Ryan our talented music teacher for preparing the students and all the other members of staff and students who helped out on the night.
Pictures are available by clicking here or in the Gallery.