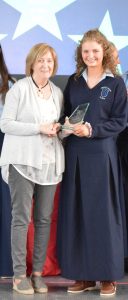 Wednesday the 15th of May marked the student's awards in St. Anne's. Awards were presented in a variety of categories for both academic and sporting achievements. The awards also highlight the contributions students make to school life in St. Anne's for eq. Student Council, Mentor Programme and school spirit.
In a two hour ceremony, which was opened by piper Jordan Cleary (4th Year) leading in students and staff who had represented their clubs and county at National and International stage. The ceremony highlighted all the achievements of students who have brought back silverware in their sports but also represented the school at BT Young Scientist, School Digital Champion, County Enterprise awards and Junk Kouture.
Other awards presented included debating for European Model Council, Speech and Drama, music, meta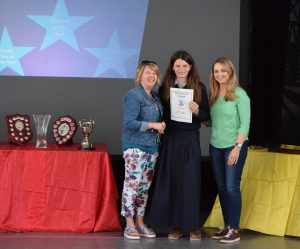 lwork and maths. An award was also presented to Óisin McKeogh in recognition of his success in the Fresh Film festival this year. Missionvale has an important place in the school's heart. Mr. Brendan O'Brien has worked very hard with students over the years, bringing four students to South Africa to work in the township. Mr. O Brien presented Ms. Walsh with a portrait of Nelson Mandela to the school as a token of appreciation of all the support given over the years.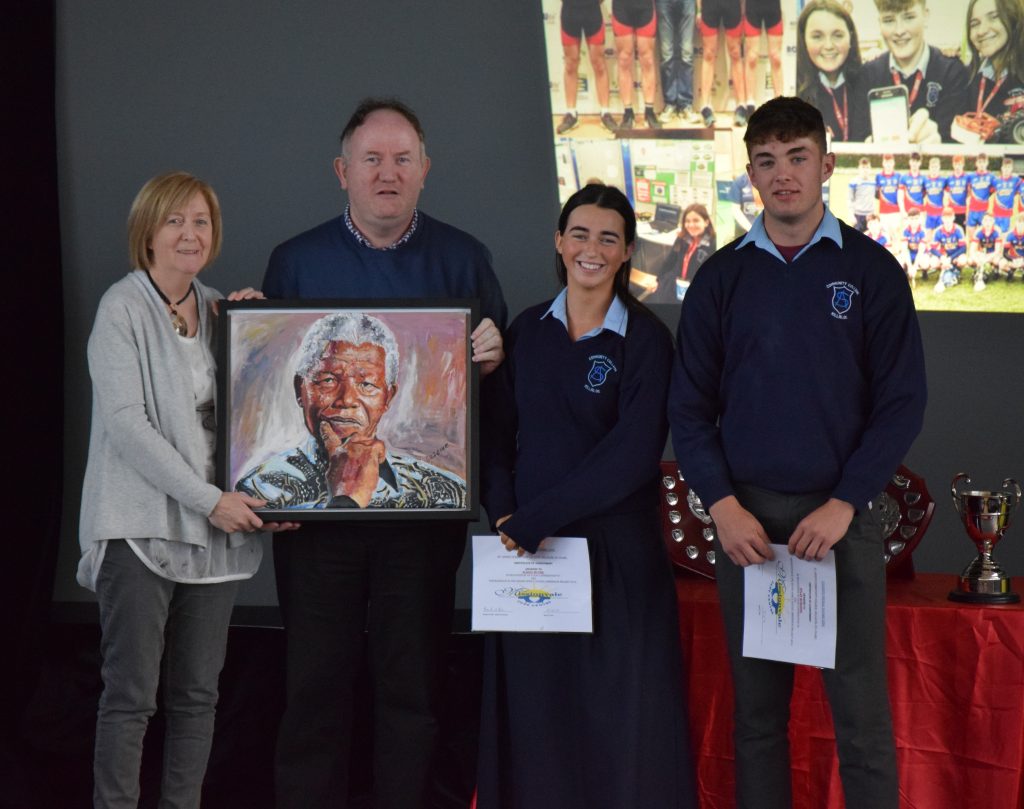 Sports are an integral part of life in St. Anne's and a huge part of our award ceremony is the recognition of this contribution by our students to sports in the school. Awards presented to players in all sports played in the school highlighting their success and achievements throughout this academic year. Sports Star of the year was award to Rachael, Lynda and Susan Daly for their achievements in badminton and camogie. All three have represented their school, club, county and interprovincial in camogie as well as their school and club in badminton. The girls have also represented the school in other sports including rugby, athletics and soccer. The three girls are great ambassadors for sport and we wish them every success in their future sporting careers.
Team of the year was awarded to the Junior girls rugby team who finished runners up at the All Ireland schools 7's competition.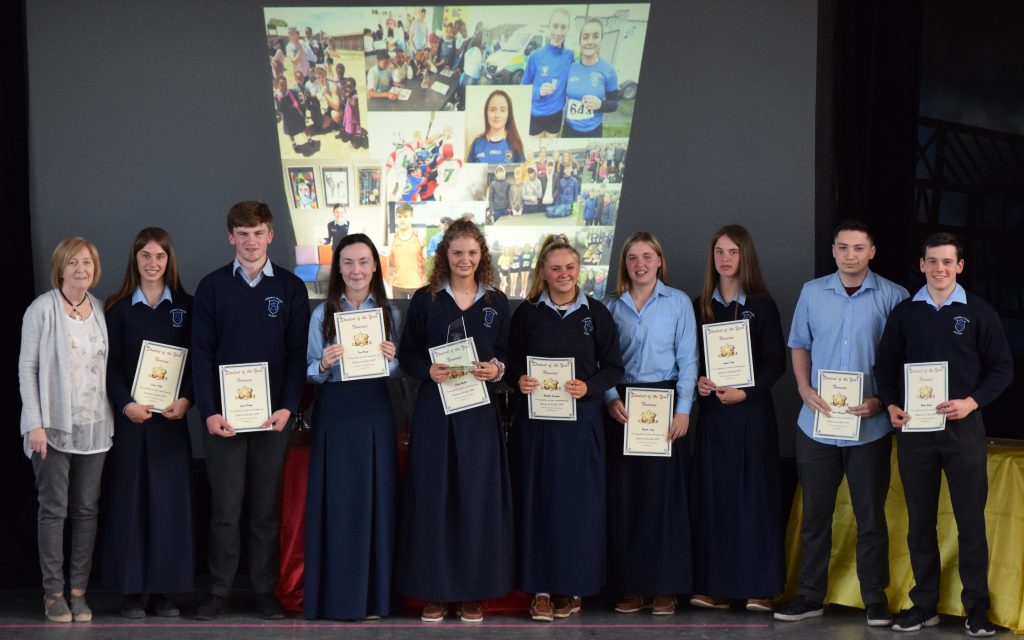 Student of the Year was presented to Emily Walsh, leaving certificate student, by Ms. Aideen Walsh. Emily, being one of 9 students to be nominated for this prestigious award, portrays all the attributes which a student of St. Anne's represents. Her academic excellence, dedication to sport and overall demeanour in school made her a very apt recipient. We wish her the very best in her future endeavours.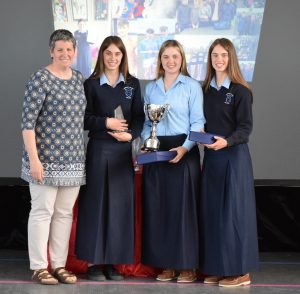 Thank you to Ms. Ailis Minogue her all her hard work in organising such a successful event.
For more pictures go to the gallery or click on the following link: Student Awards